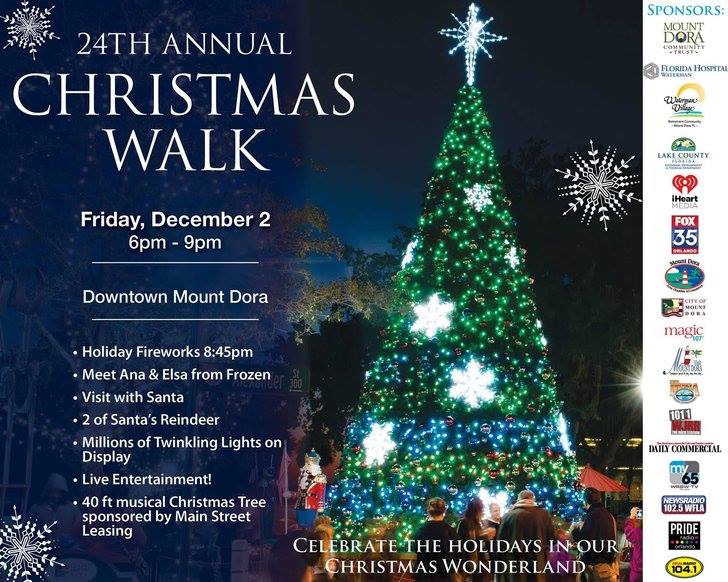 The 24th Annual Mount Dora Christmas Walk will feature live entertainment throughout the streets of downtown Mount Dora.
Meet Ana & Elsa from Frozen or visit with Santa and two of his favorite reindeer!
Festivities begin at 6:00 pm - Holiday fireworks at 8:45 pm - Event concludes at 9:00 pm.
Free City Parking & Shuttle Service From 5:30 pm - 11 pm at the following locations:
• First Baptist Church Parking lot – corner of 1st Avenue and Highland Street
Note: During large downtown events some city lots may not be accessible.
Road And Boat Dock Closures At The Following Locations:
•Baker Street, between 5th and 6th Avenues.
•Donnelly Street, between 6th and 3rd Avenues
•Alexander Street, between 5th and 3rd Avenues
•5th Avenue, between Baker and Alexander Streets
•4th Avenue, between Baker and McDonald Streets
•4th Avenue docks will be closed for the entire day, due to the preparation of the Christmas Walk's Fireworks Presentation.
•The docks at Simpson Cove will be available and open for the day.