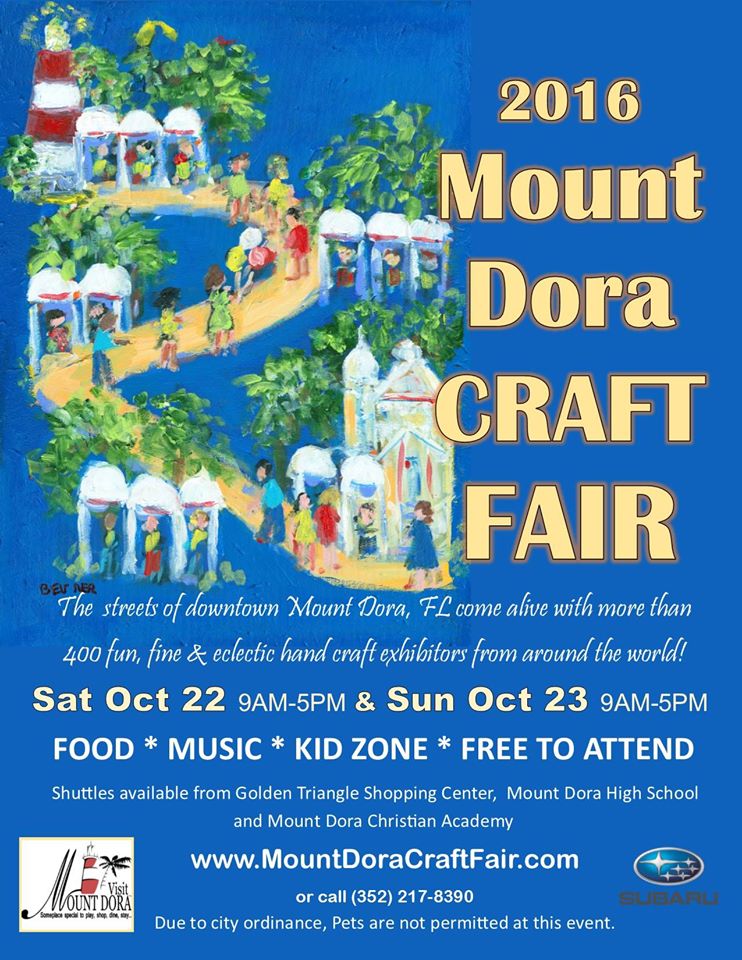 Mount Dora is preparing for the 2016 Craft Fair on Saturday October 22 and Sunday October 23 from 9am - 5pm both days. Over 400 crafters will have their creations on display throughout the downtown district. Expect huge crowds and lots of fun! Parking is always at a premium and if you come early there are generally private residences downtown that charge approximately $5 to park in their yards, this gets you closest to the event, however, your trek back to the car may be slightly up hill! Whew!
Wear comfortable clothing and shoes as you will be walking quite a bit. There are plenty of food vendors for lunch and plenty of places to sit when you need to rest. I would recommend a backpack or fanny pack as you want to carry as little as possible.
Visit MountDoraCraftFair.com for all the details and information
Enjoy!!